Starbucks Gift Card Discount - 5.00% off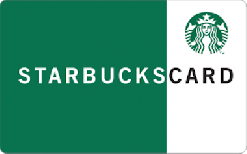 Current Discount
5% Off
Average Discount
8.2% Off
Advice : wait
Buy Starbucks gift cards discount deals for 5.00% off. Save on top of coupons and sales by comparing resellers to find the highest savings rate

If you stop by Starbucks to grab a daily latte or sandwich, definitely grab a discounted Starbucks gift card to save on your purchases.

You can apply the giftcard to your Starbucks app to earn rewards, but we recommend not merging these gift cards with your current reward cards. These will work on everything in the store including mugs.

Notify When Price Drops
Desired
Email
Starbucks gift card frequently asked questions
Can I consolidate my Starbucks Card balances?
You can consolidate your Starbucks Card balances anywhere in the Starbucks app or Starbucks website where you can view or manage your Starbucks Cards.
How do you transfer the Starbucks gift card balance to another gift card?
Go to the Starbucks App and Add your Starbucks Gift Cards. Once added, you can choose a gift card and choose to transfer the balance to another gift card as seen in the screenshot below.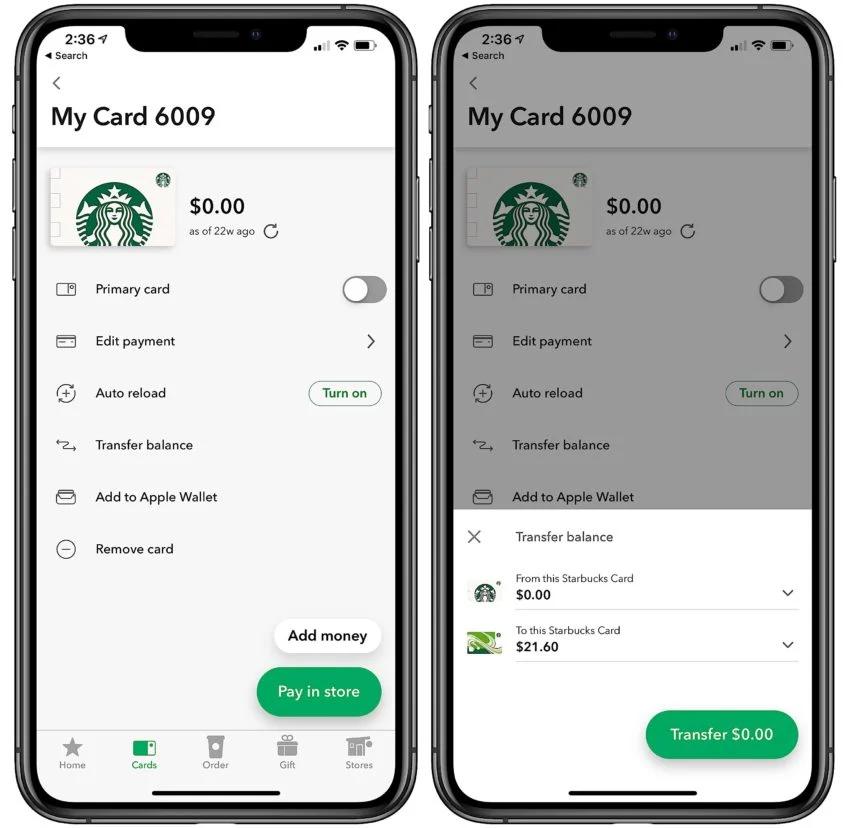 Starbucks Gift Card Balance Transfer
How do I check my Starbucks gift card balance?
Check the balance of your Starbucks gift card online by going to the online Starbucks gift card balance checker and entering your gift card number. You can also check the balance over the phone by calling Starbucks at (800) 782-7282 and providing Starbucks with your gift card number.